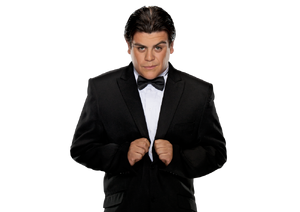 Ricardo Rodriguez
Statistics
In WWE Games
Ricardo Rodriguez Bio
Edit
Quickly after his debut on SmackDown in August 2010, Ricardo Rodriguez demonstrated he was more than just a symbol of Alberto Del Rio's wealth. Rodriguez isn't just Del Rio's personal ring announcer, he's also Del Rio's closest friend. Announcing the Mexican Superstar's weekly arena arrivals, Rodriguez delivers a rolling "R" with a gusto that makes the WWE Universe cringe.
Ad blocker interference detected!
Wikia is a free-to-use site that makes money from advertising. We have a modified experience for viewers using ad blockers

Wikia is not accessible if you've made further modifications. Remove the custom ad blocker rule(s) and the page will load as expected.