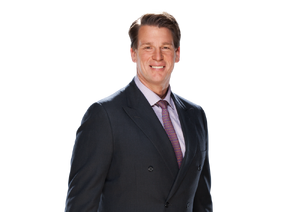 JBL
Statistics
In WWE Games
Never challenge John Bradshaw Layfield to a street fight — especially on Wall Street. The former WWE Champion may have been vicious in the ring, but the self-made millionaire is downright heartless when it comes to making a buck.
Gifted with the business sense of a banking executive, the big man from Sweetwater, Texas could've easily made his fortune by sitting behind a desk, but there was nothing JBL loved more than a fight. A pro football player before stepping in the ring, Bradshaw first made an impression in WWE as Justin "Hawk" Bradshaw, then as a member of The New Blackjacks alongside Barry Windham. The WWE Universe took notice of the aggressive Texan, but it wasn't until JBL linked up with the imposing Ron Simmons that he made a lasting impact.
Dubbed The Acolytes, the roughnecks went demonic as The Undertaker's henchmen in late '98, but found their true calling as cigar smoking, beer swilling troublemakers who never entered a barroom they didn't destroy. Gruff and dangerous, the rechristened APA (Acolyte Protection Agency) caused more property damage than a natural disaster r as they claimed three Tag Team Championships together.
Ad blocker interference detected!
Wikia is a free-to-use site that makes money from advertising. We have a modified experience for viewers using ad blockers

Wikia is not accessible if you've made further modifications. Remove the custom ad blocker rule(s) and the page will load as expected.