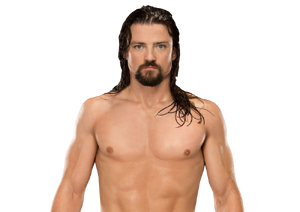 The Brian Kendrick
Statistics
In WWE Games
The Brian Kendrick Bio
Edit
The Brian Kendrick is one of the more eccentric Superstars in WWE history. Now, he's in WWE NXT and hoping to get his career back on track.
A gifted wrestler and high-flyer, Kendrick has been working to make it in sports-entertainment since he enrolled in the Shawn Michaels Wrestling Academy in the summer of 1999.
The smallest trainee at HBK's school, Kendrick traveled the world, competing in Mexico and Japan, where size isn't necessarily as important as it is in the States. Despite Kendrick's stature, The Showstopper — himself known for overcoming the odds — saw potential. With Michaels as a teacher (and unlimited amounts of fortitude and hard work), Kendrick gained momentum. After wrestling under a mask, coming up short against Kurt Angle and taking part in several demeaning stunts, like delivering a singing telegram to The Undertaker, he joined WWE's main roster in 2003 under the name Spanky after defeating Shannon Moore.
Ad blocker interference detected!
Wikia is a free-to-use site that makes money from advertising. We have a modified experience for viewers using ad blockers

Wikia is not accessible if you've made further modifications. Remove the custom ad blocker rule(s) and the page will load as expected.