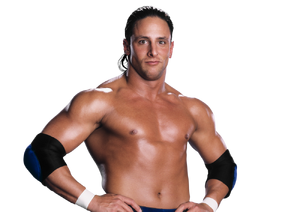 Billy Kidman
Statistics
In WWE Games
Billy Kidman Bio
Edit
Billy Kidman was one of the most talented cruiserweights, and perhaps one of the most underrated Superstars, in WWE history.
Some critics accused Kidman of being too bland -- with his boyish good looks and average physique, he looked like either the boy next door or someone you went to high school with. But there was nothing average about Kidman's wrestling skills or his career -- he won the Cruiserweight Championship seven times and several tag team championships in his tenure in WCW and WWE. And Kidman's Shooting Star Press was one of the most breathtaking and dangerous finishers in sports-entertainment.
Trained by WWE Hall of Famer Wild Samoan Afa, Kidman's breakthrough came while he joined Raven's Flock in WCW. Up until that point in his career, onlookers recognized his talent, but the Allenton, Pa. native had limited success. But after joining the Flock and later as a member of the Filthy Animals and the New Blood, he had several rivalries, most notably with Juventud Guerrera, Rey Mysterio and then Hulk Hogan. Kidman and Guerrera traded the Cruiserweight Championship several times and he was a versatile tag team partner, winning the WCW Tag Team Championships with Mysterio and then Konnan.
Ad blocker interference detected!
Wikia is a free-to-use site that makes money from advertising. We have a modified experience for viewers using ad blockers

Wikia is not accessible if you've made further modifications. Remove the custom ad blocker rule(s) and the page will load as expected.